1- It's relatively a new religion that was created by physicist Bobby Henderson as an opposition to a decision to teach intelligent design and creationism in public schools in Kansas instead of the theory of evolution.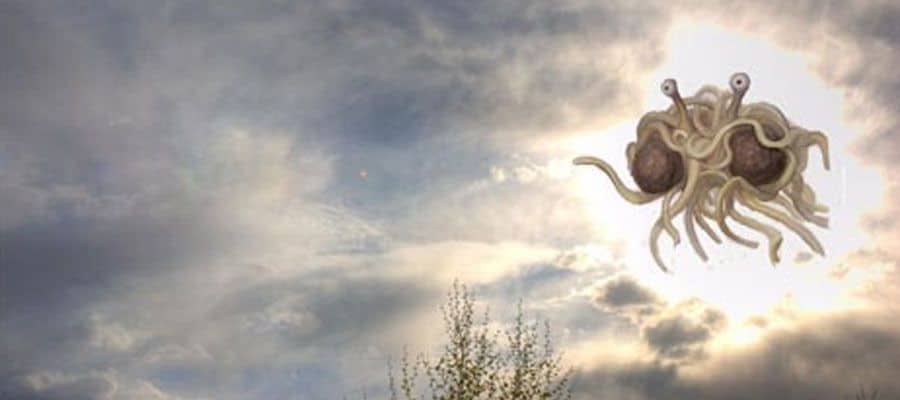 2- In 2005 religion's prophet Bobby Henderson sent a proposition to Kansas State Board of Education to replace creationism teaching with a theory that states that the universe and all creatures were created by the Flying Spaghetti Monster; Henderson asked for his theory to be taught along side with creationism or he was going to take legal measurements.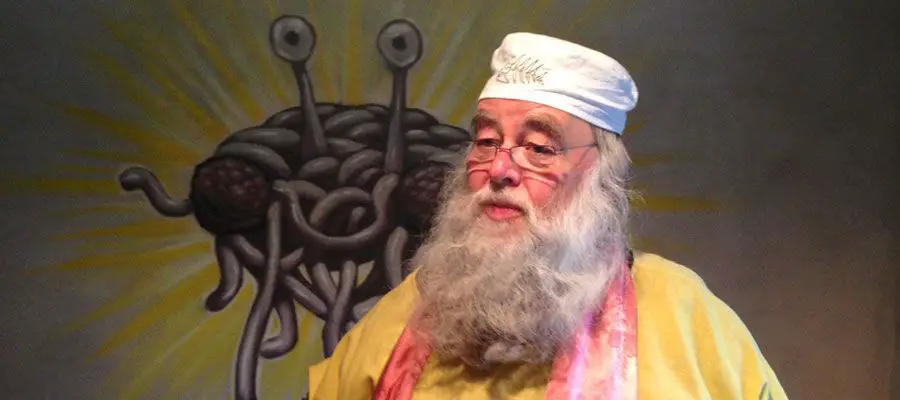 3- The religion's name, Pastafarianism, is a combination of the two words pasta and Rastafarianism, a new religion found in Jamaica.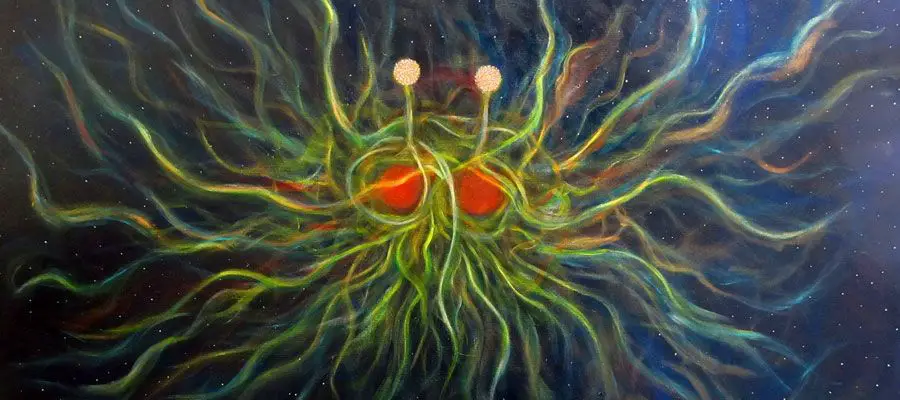 Pastafarianism Beliefs
4- The main belief is that the universe was created by the Flying Spaghetti Monster in 4 days while he was drunk and that's why it is not perfect.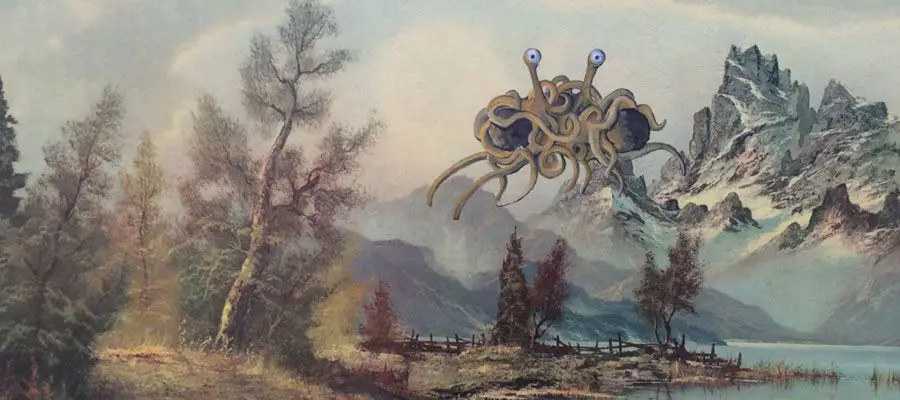 5- You can't see the Flying Spaghetti Monster, talk to him or prove he exists scientifically.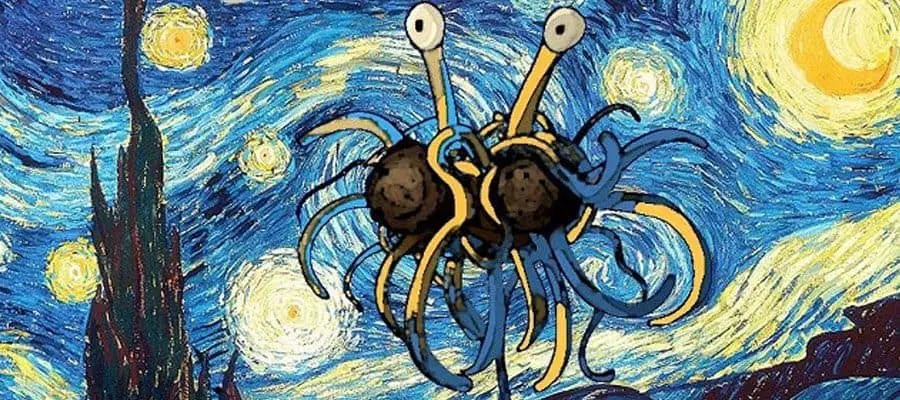 6- All evolution evidences and proofs were embedded by the Flying Spaghetti Monster to test his followers' beliefs even if a 100 million years fossil was found.
7- The religion believes in after life, heaven has beer volcanos and strippers' factories. Hell is similar to heaven however the beer is stale, and strippers transmit sexual diseases.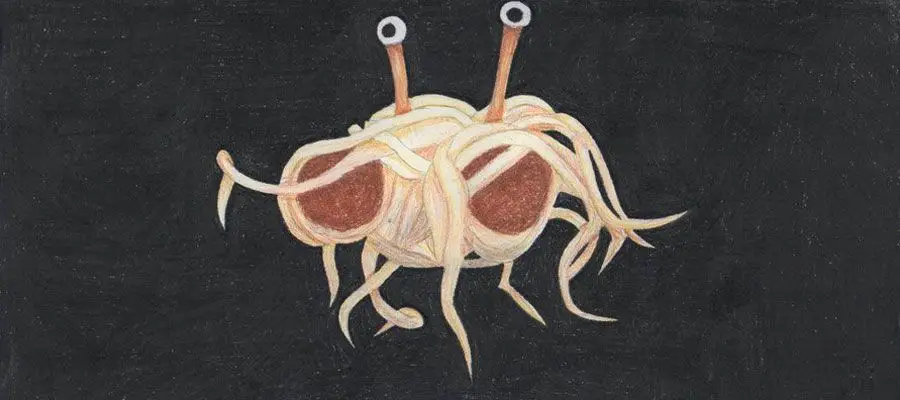 8- Prayers end with the word "R'amen" a combination of "Amen", and the famous Japanese noodles, Ramen.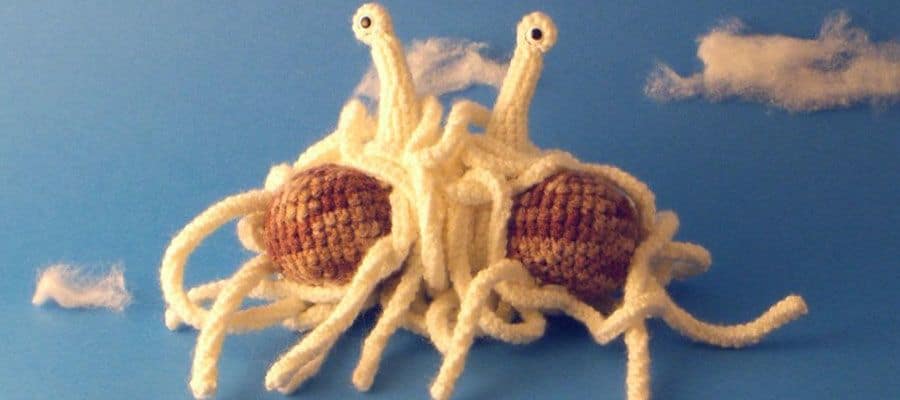 9- In 2006 the religion's holy book was released and which has ancient stories like the Captain Moses story and the 10 plates which two of them were lost when the monster was climbing down the sauce mountain.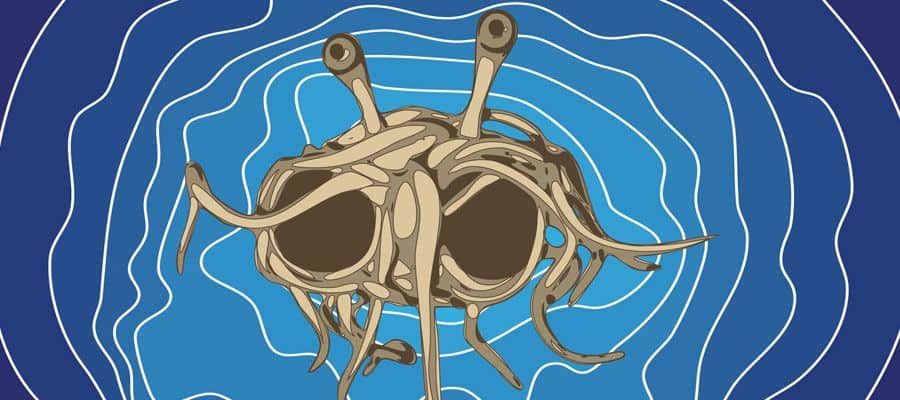 10- Pastafarians believe that pirates are divine creatures and that the bad reputation that follows them is due to a deceiving campaign lead by Christian priests in the middle ages to ruin their reputation because they were preaching for the Pastafarianism religion. They also believe that global warming is caused by the declination of pirates count.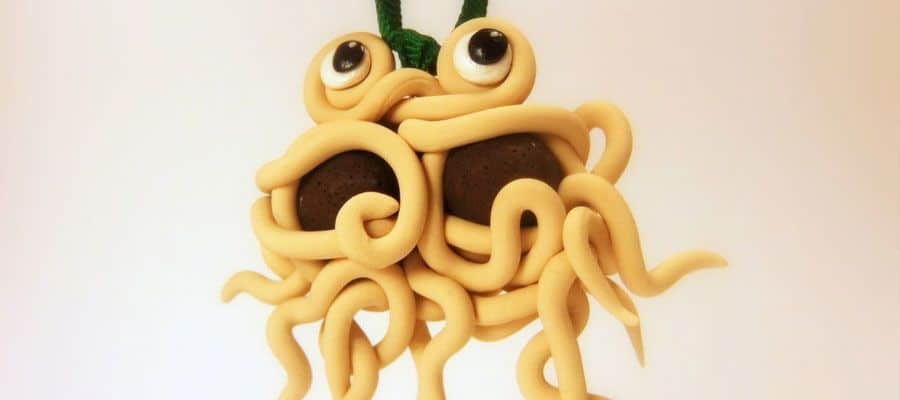 11- According to Telegraph UK, Pastafarianism is the fastest spreading religion in the world.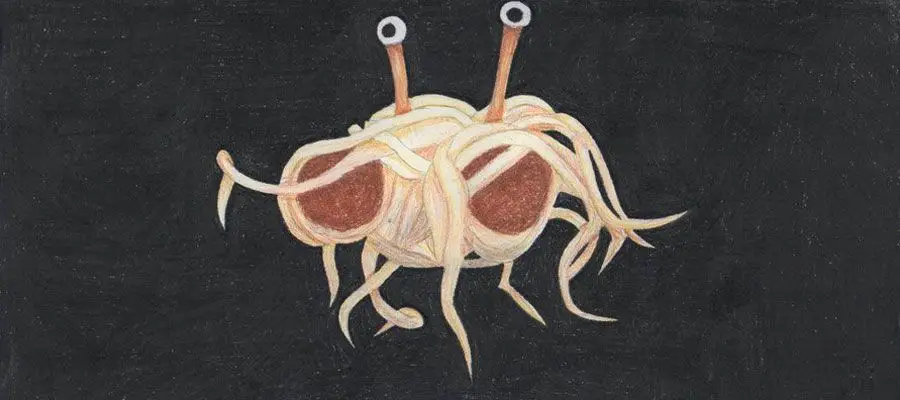 12- The Eastern Pastafarianism church was constructed in 2013 in the middle east to fight Islamic radicalism and ISIS. It supports human rights and freedom of humans.